Wee Wear 4 Pets
Custom Made Pet Clothing
---
One cold January day in 2008 we adopted our first Italian Greyhound, Dallas. Five weeks later we adopted our second, Blue. We couldn't find anything for them to wear that fit their small, deep-chested bodies. So I decided to try and make something myself. Thus, Wee Wear 4 Pets was started. I now make all kinds of fun things for pets that need and love to be warm.
We started fostering Italian Greyhounds in 2010, and we immediately had our first foster failure, Luna. A short time later, after helping to place 5 others into their forever homes, we failed again, and brought Colt into our family. Now, we have one for each hand!
I hope that you and your pet enjoy your Wee Wear as much as I enjoy making them!
Sabrina Kinney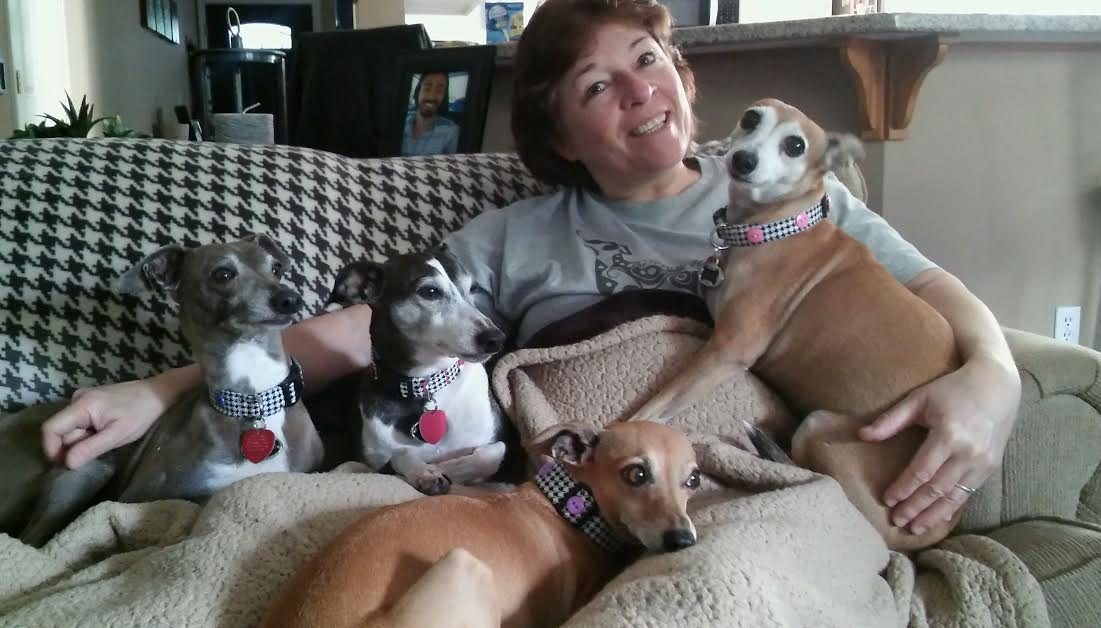 View Our Fabrics View our Styles & Prices
Place Your Order Back to our Home Page